Repeating Tasks and Events
There are two types of recurring tasks available in Sorted³: After Completion vs Regularly.
Regularly repeat task will create the cache on the future days when you save the task, and you can go to future days to view the repeat task. This helps you to plan for future days.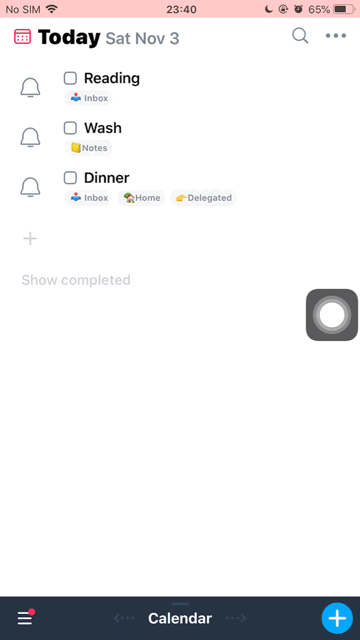 After completion repeat task will generate the next occurrence only after completing the current one.

To set this up:
1.Expand a task (or event)
2.Tap the date time to show the Date Picker
3.Go to the 4th tab at bottom, which allows you to set repeat task
4.Choose the repeating type
5.Choose the repeating pattern
---